Instrument and drug cabinet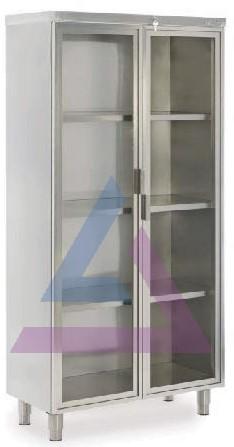 Designed for the storage of medicines and supplies in the operating room and intervention rooms.
Instrument and drug cabinet - ORST-1002
· Designed for operating room and intensive care unit.
· Manufactured from 304 grade stainless steel.
· Stainless steel adjustable feet.
· 4 ball joint feet with 060 mm diameter in order to provide ground balance.
· Lockable glass doors and 3 adjustable shelves.
· Shelves can be adjusted with 1.5 cm spaces.
· Custom made production in different sizes and designs.
· Dimensions (WxLxH): 430x900x1800 mm.